Featured Vacation Rental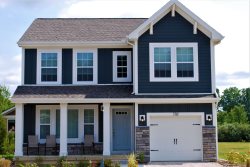 Morning Glory- Modern luxury vacation rental, near beach.
Guest Reviews
"Although there was no snow, we enjoyed the warmth of the house and seeing four deer right outside our window." The Jeschkes
"We celebrated our friend's 80th birthday with tons of laughter, great food and the best of friends in your wonderful home. We loved the huge table for great meals and lots of games and conversations!" The Chicago Friends
"Lake-effected snow winter wonderlands, ice skating in town, sledding down hills, warm fireplace...good times had by all!" The Termatts
"We have stayed many places through-out Michigan and this experience was by far the best......we will be returning. Thank you!" The Piltz Family
"The house is lovely and the town and area quaint and warm. Just what we wanted from a retreat location!!" The Riley Family
"Great family vacation! The house was great, accommodated all of our needs. We will definitely be returning." The Maloney Family
CSA Travel Protection

Safeguard your trip with CSA Travel Protection
Even the best planned trip can be impacted by the unexpected, forcing you to cancel or interrupt your trip, lose your vacation investment and incur unplanned expenses. Get the piece of mind you deserve by purchasing a plan from CSA Travel Protection.
About CSA Travel Protection
CSA Travel Protection, a Europ Assistance company, is dedicated to providing affordable travel insurance and emergency assistance services to protect travelers' valuable investments and provide the peace of mind one deserves while traveling.
Exceeding Expectations
CSA has developed a reputation for standing behind its customers and by offering products and services to meet their needs. Through superior customer service, extensive experience and industry-leading innovation, CSA is with its clients every step of the way, whenever and wherever they are needed.
If you have any questions or comments about our plans, select any of the following options to contact us. Our customer service staff will be happy to assist you with questions about buying a vacation insurance policy or your existing CSA policy.
If you are on your trip and need Emergency Assistance, please contact our Assistance Provider.
Customer Service Representatives are available to assist you:

6:00 a.m. to 6:00 p.m. Monday through Friday Pacific Time
6:00 a.m. to 3:00 p.m. Saturday and Sunday Pacific Time
Telephone

(866) 999-4018
Para asistencia en Español, favor de llamar al

(800) 318-0179
Mail

CSA Travel Protection
P.O. Box 939057
San Diego, CA 92193-9057
E-mail

Please submit your comments and questions by e-mail to

[email protected]