Featured Vacation Rental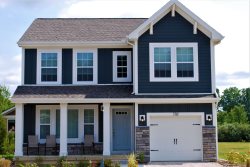 Morning Glory- Modern luxury vacation rental, near beach.
Guest Reviews
"Although there was no snow, we enjoyed the warmth of the house and seeing four deer right outside our window." The Jeschkes
"We celebrated our friend's 80th birthday with tons of laughter, great food and the best of friends in your wonderful home. We loved the huge table for great meals and lots of games and conversations!" The Chicago Friends
"Lake-effected snow winter wonderlands, ice skating in town, sledding down hills, warm fireplace...good times had by all!" The Termatts
"We have stayed many places through-out Michigan and this experience was by far the best......we will be returning. Thank you!" The Piltz Family
"The house is lovely and the town and area quaint and warm. Just what we wanted from a retreat location!!" The Riley Family
"Great family vacation! The house was great, accommodated all of our needs. We will definitely be returning." The Maloney Family
Pure Blue Building Services
MAINTENANCE & CLEANING
RESIDENTIAL & COMMERCIAL
♦ Refresh ♦
Housekeeping Services
---
A truly clean building is a healthy building. Whether you need housekeeping in your office, small business or home, we are willing to customize our services to meet your needs and to make your building spotless and inviting.
Restrooms
Vacuuming
Bare Floors
Dusting & Polishing
Windows
Kitchens & Appliances
Dishes
Laundry
Making Beds
Cleaning Ceiling Fans and Light Fixtures
♦ Restore ♦
Maintenance Services
---
Pure Blue's
maintenance team keeps your property safe and in tip-top shape at all times. This service can also be customized to meet your individual needs. Preventative maintenance saves you money by preventing damage and issues that could cost you a fortune.
Drain Treatments for sinks, tubs and showers remove build up and prevent clogging and odors.
Commercial Appliance Products for dishwashers and washing machines to remove build-up and prevent odors.
Checking & Changing Lightbulbs & Batteries in light fixtures, appliances, remote controls and smoke detectors
Changing Furnace Filters to improve air quality and extend the life of your furnace
Shoveling and Salting walkways, steps and porches
Tightening hardware on furniture
♦ Refresh & Restore ♦
---
Bundle our housekeeping and maintenance services together for a home that looks, smells and functions like it is brand new, or a company that outshines the competition and attracts customers.
Test the Waters
---
Have a current service? Have us over for a consultation. We will beat most competitors pricing and provide more services than companies that only offer housekeeping!
Contact Us
---
We pride ourselves on meeting your needs and providing exceptional work that is affordable for you.
Please call today to schedule a FREE consultation.
Services are available on a one-time basis to help you catch up on things, prepare for a party, or clean up after a gathering. Or services can be scheduled on a weekly, bi-weekly or monthly basis.
Let us know which of our services you need and we will create a service plan & pricing that uniquely meets your needs and fits your budget!
Pure Blue Building Services
Manager: Amber Wilburn
Phone: 269-539-0634
[email protected]